The Edit
Real Scion style: How made to measure can level up your interiors
We love seeing how you bring simple pleasures to everyday by incorporating Scion in your own homes.
Something all of these have in common is their bold, confident use of colour and pattern across our made to measure items. It can seem daunting to splash out on a pair of patterned curtains or headboard and go for something a bit more subtle, but we truly believe in finding that one print you truly love and embracing it.
@makemynewbuildpretty
@makemynewbuildpretty is all about handy tips and tricks for giving new build properties more life and character. This before and after shot of her master bedroom shows how the use of pattern and colour can help transform a blank canvas. Her new headboard adds that instant 'wow factor' with its splash of colour and pattern.
We love how she has mixed more than one pattern too with our Snowdrop wallpaper, Rosehip headboard and Swim Swam Swan cushion. Our top tip here would be to pick an accent colour and ensure all patterns have an element of that colour.
I always felt that my old headboard didn't really express the colourful and playful style of our home, so I was thrilled when I discovered that Scion offered a made-to-measure headboard service.
@heatherrosieolive
Heather is not at all shy when it comes to bold and bright colours and it's certainly paid off with her mid-century modern living room. Describing her style as colourfully eclectic, she has paired her playful bright pink walls with a pair of Lohko curtains in this warm honey yellow.
Yellow is a popular choice in interiors for curtains and scatter cushions, due to its ability to pair well with lots of other shades and tones and Heather agrees that these curtains will be able to last the test of time.
I actually find the curtains quite 'neutral' in a good way, and I believe they are future proof as my decor changes over the years.
@that_berry_house
Lucy has added a touch of fun animal print to her children's playroom with curtains in Leopard Dots, our modern take on the much-loved leopard print pattern.
These work really well all over the home, but we particularly love how she has paired the curtains with colour-blocking in a gorgeous peachy shade on her walls for a really harmonious effect.
Q&A with @the_shoestring_home
Rachel Verney @the_shoestring_home is an avid 'upcycler' and interiors mad content creator, whose home is awash with colour and joy, aided in no small part by her Baja made-to-measure curtains.
We took a coffee break with Rachel to discover, over a freshly brewed cafetière, what makes her tick at home and how colour and curtains bring 'the wow' to any space. Cue caffeine-fuelled quick-fire questions!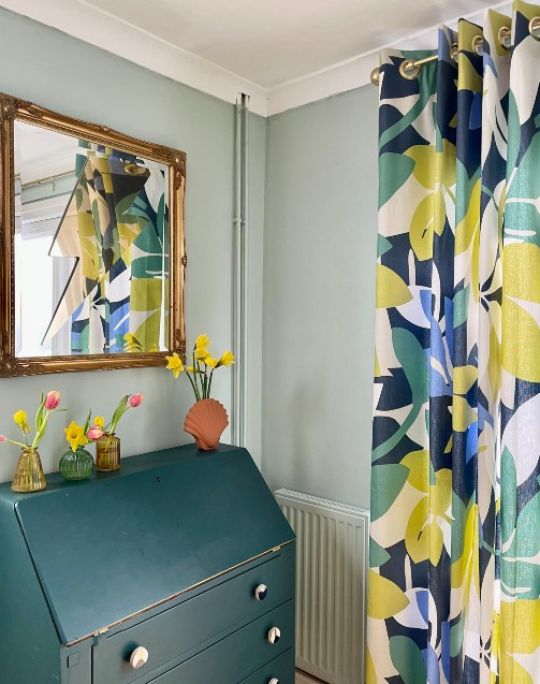 Beautiful made to measure curtains in Baja fabric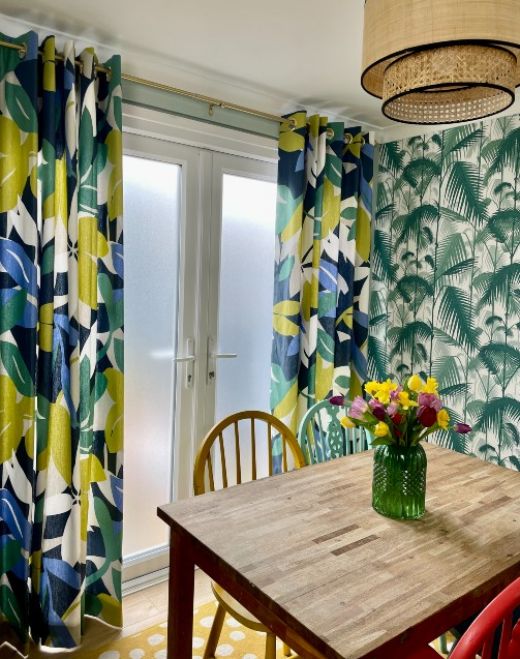 Let's go outside
If you're going tonal with nature's finest, or looking for a bold contrast to pop in your outdoor space, our latest collection of rugs has something for everyone.
We spoke with Lucy Whitehouse @at_lucys_house and Terian Tilston @teriantilston_interiordesigner about their top tips for styling up outdoor spaces for the warmer months.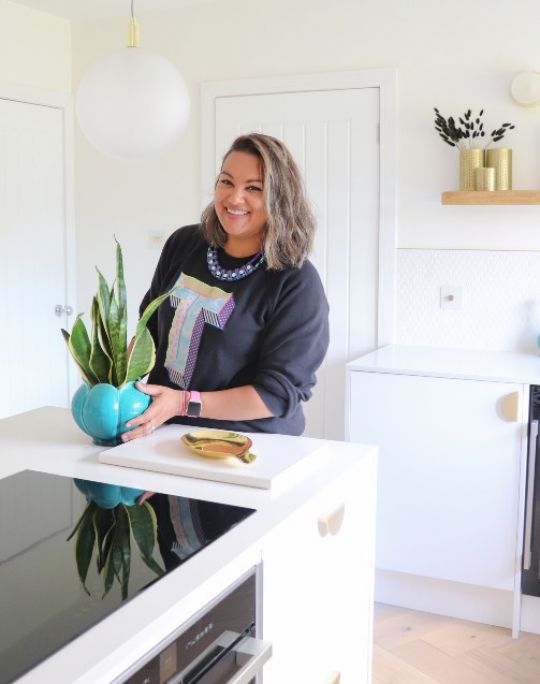 @teriantilston_interiordesigner and @at_lucys_house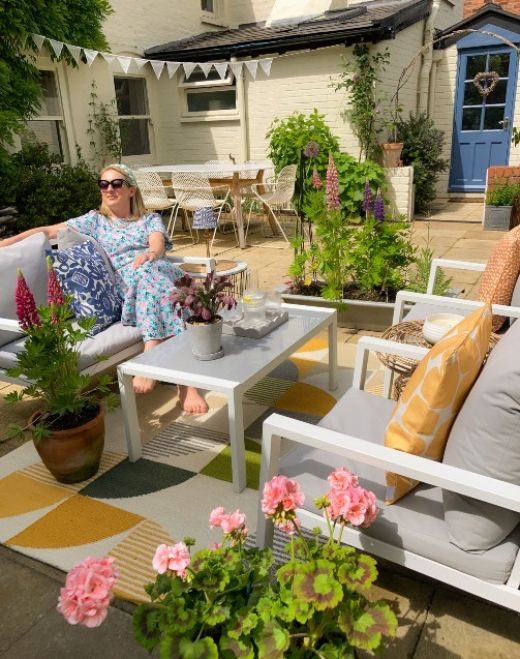 Q&A with @homewithhelenandco
Helen Ford is the pastel powered interiors creative behind @homewithhelenandco sharing her homely hues, one square at a time and encouraging others with a love of pastels to embrace the palette in every possible way.
When Helen started the glow-up on her serene sanctuary of a bedroom, she had a base palette of pinks and greens and a question about how to soften the room. We caught up with Helen to talk pastel hues and calming bedroom vibes.