Roman Blinds Measuring Guide
Our made to measure roman blinds are a great alternative to curtains and with stacked and waterfall folds available, they're the perfect way to finish off a room. From patterns to plains, we have a huge range of fabrics to choose from, so once you've picked your favourite, there's just the measuring to go! That said, knowing which size blind will best fit your window can sometimes be a little daunting, so our handy hints and tips are here to help.
We have two different Roman blind types: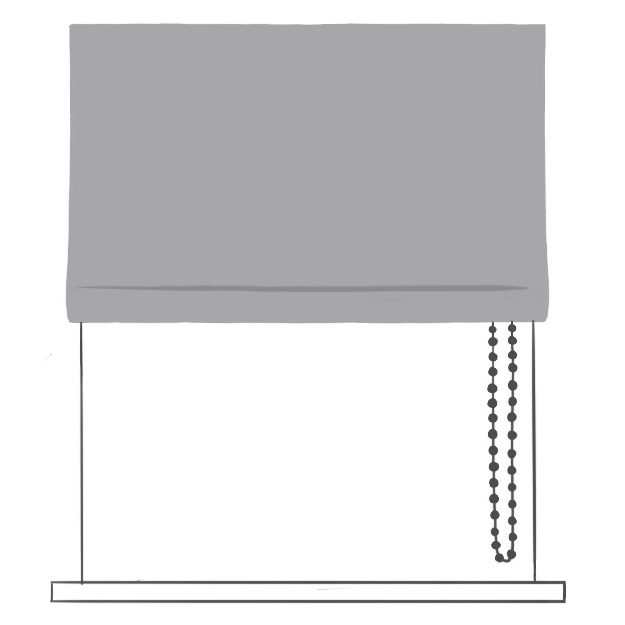 Stacked folds are folds of the same size, that layer behind each other when the blind is pulled up.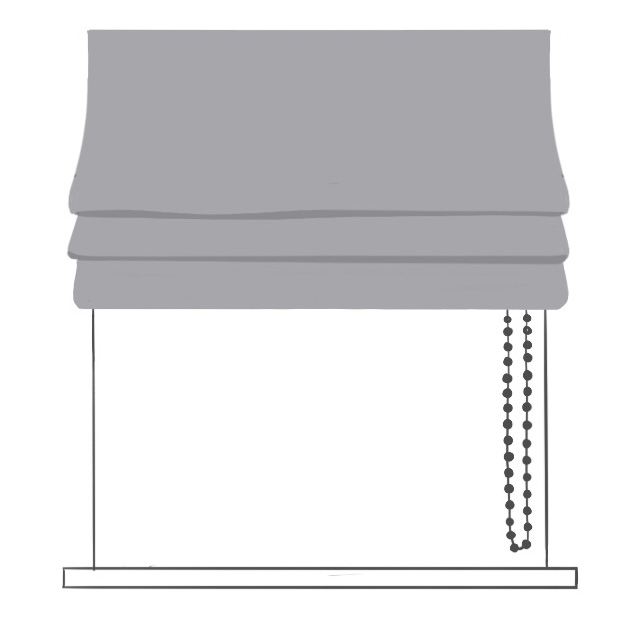 Waterfall folds are staggered, so that each fold is slightly longer than the last.
If you haven't decided which type to go for yet it doesn't matter as the following steps are relevant to both.
Toolkit
Notepad
Pen or pencil
Tape measure
Roman blind position
Before you start measuring, it's important to decide whether your blind will go inside or outside the window reveal. Both options look great, so choose which works best for your room and remember to consider the position of any existing blinds.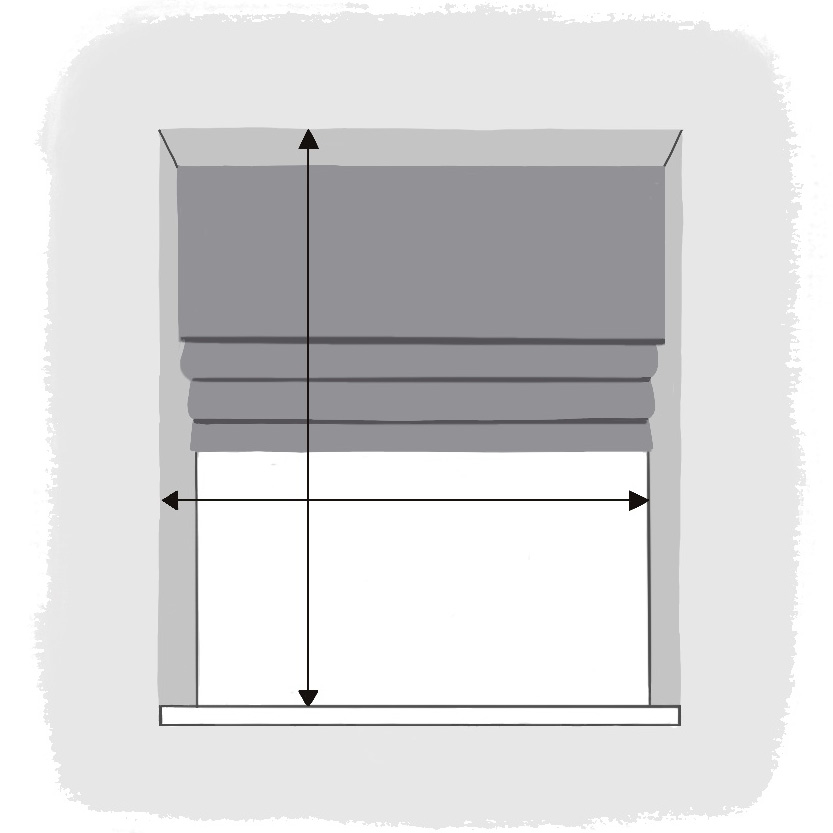 Fitting inside the window
1. Length
Start off by measuring your window from the top of the reveal to the top of the sill. Not all windows are level, so it's a good idea to measure in a few places and then decide the best length. This is the finished length of your roman blind.
2. Width
Next, measure the width of your window's reveal (as mentioned above, we recommend measuring from a few different starting points) and subtract 1cm from the narrowest point. This will give you your finished width. Your final made to measure blind will have a 5mm clearance on either side.
TOP TIP: Ensure that the blind is far enough away from the window handles to prevent obstruction. You may need to fix the blind to the ceiling of the window reveal.
Please Note: Complete blackout will not be achieved when fitting your blind inside the window.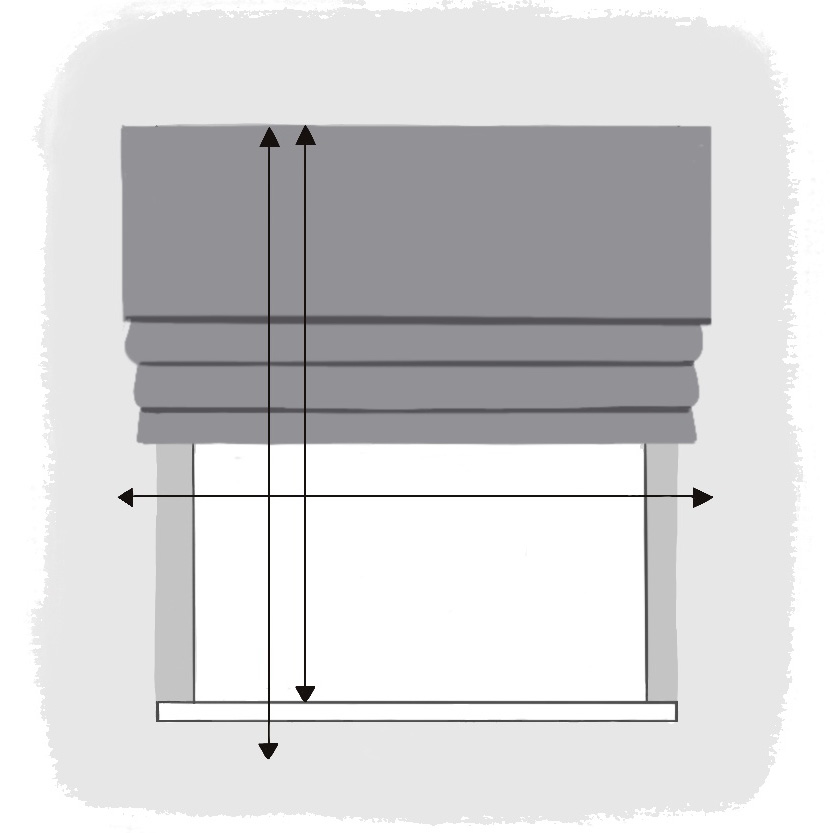 Fitting outside the window
1. Length
Blinds positioned outside the window usually look best if they're fitted 10cms above the reveal, with a hem that falls between 5cms and 15cms below the sill. Measure from the top position of the blind to the hem in several places and this will give you the most appropriate finished length.
2. Width
The next step is to check for obstructions and then measure the width of the reveal, deciding how far beyond the reveal the blind will reach. We recommend adding at least 5cm to each side - this will give you your finished width.
TOP TIP: Remember to look out for obstructions such as furniture which might affect how the blind hangs and could impact which side it is best to have the blind mechanism on.
You should now know your finish length and width requirements for your made to measure blind. If you haven't already chosen your Scion fabric head over to our blind fabrics page and browse our range of patterned and plain designs. When something catches your eye, it's a good idea to order a sample, just to make sure the colours and textures are right for your project. The first five samples are free for every new customer, with additional samples charged at £1 each.

If you have any questions, please contact our customer service team who will be more than happy to help.