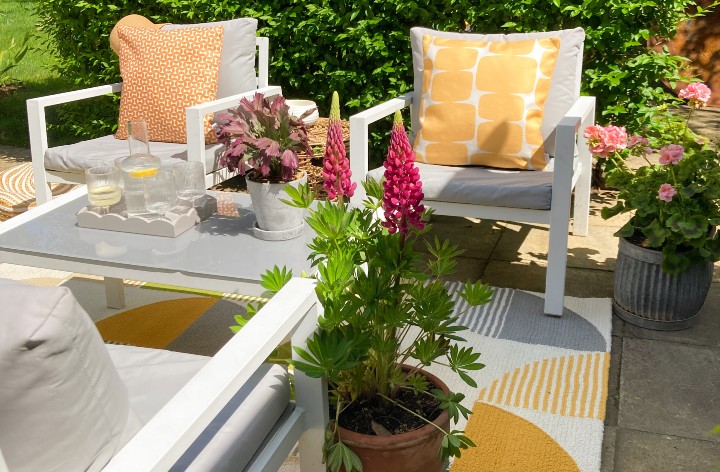 Let's go outside
Lighter nights and longer evenings mean only one thing, the chance to up your Scion style by rolling out the carpet, quite literally, into your alfresco space.
Whether it's the icon that is Mr Fox, strutting across the pile, or Pajaro gliding into view, our rug collection takes summer seriously, ensuring chilled, joyful vibes from the toes up.
For a little more retro abstract flavour at the alfresco table, Kivi, Ottil, and Lohko bring bags of personality and pack a punch with their colour palettes.
If you're going tonal with nature's finest, or looking for a bold contrast to pop in your outdoor space, our latest collection of rugs has something for everyone, just as Lucy Whitehouse @at_lucys_house and Terian Tilston @teriantilston_interiordesigner discovered when styling up their own outdoor spaces for the warmer months.
With a collection of outdoor rugs to suit every mood, it's no wonder have been kicking off their shoes and embracing the fun-loving comfort of Scion underfoot.
Here are five top tips on how to create care-free summer vibes that match your home design.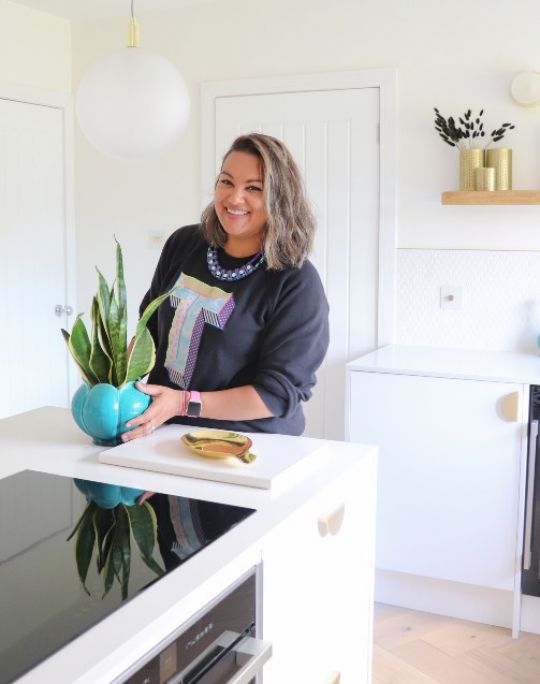 @teriantilston_interiordesigner and @at_lucys_house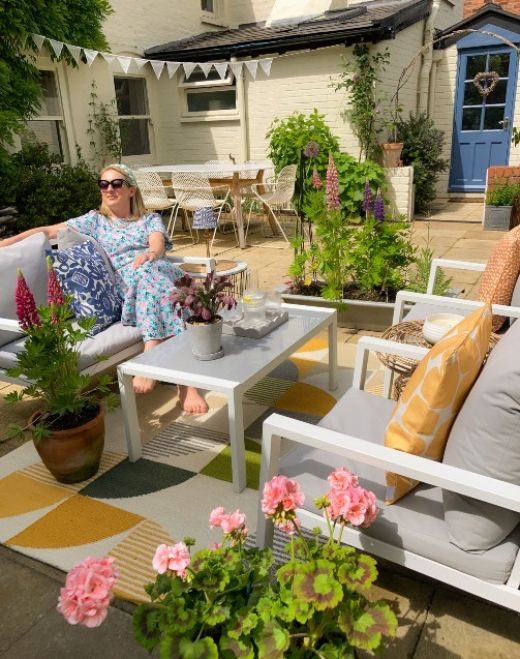 Interior vibe check
Referencing your home interiors is a great way to start any alfresco planning. Love colour inside? Bring it out into a new light. Have a penchant for Scandi tones and textures? Why stop at the bifold doors? Lucy is all about creating good feelings in her home and mixing it up wherever possible, "I like to create uplifting interiors that are cosy and enjoyable to be in, I don't do stuffy. I have quite an eclectic taste, anything from Scandi minimalist to cottage core and everything in between!"
When it comes to colour, moving some of that outside is a great way to reflect your personality in a natural light, Terian agrees as her own style indoors is "colourful, bold, happy and fun!" something which she was keen to retain outside.
On creating happy home vibes on the outside
Once you've established that synergy between outdoors and in, it's then all about creating a positive atmosphere, one that welcomes, not just guests, but you yourself into the garden, teasing you out of any hibernation, from the first cuppa in the morning, where you can enjoy a brew on the decking or patio, to creative activities for the kids in an outdoor environment, connected to nature, or even setting your garden space up for a movie night, complete with sumptuous rugs, plenty of blankets and a dusting off a projector that may be lurking in the shed.
Colour and pattern are proven to add to these positive, happy home vibes on the outside, every tone and shade even more fun and refreshing when hit with a burst of the sun's rays, as Lucy agrees, "I think it's important to add lots of colour and pattern to your outside entertaining space, when the sun is shining there's nothing more glorious than an array of different colours."
If colour is what you seek but you're unsure where to start, selecting one key colour from a palette and incorporating it in different, tonal ways is a great way to get started, as Terian did, selecting a green tone from the Kumana cushion and making it work throughout her scheme, "I wanted to turn a dull and uninspiring corner of the garden into a happy little space that was near to where my kids play, so it could be for the grown-ups to sit, but also somewhere the kids could chill out too… I took the lush mint green from the cushion and painted a bench this colour to complement the cushion."
How they selected and played with Scion
With Scion, fun is always front and centre of our designs, so selecting from our rug collection will provide you with plenty of outdoor inspo. Take it cool and Scandi with the tones of Pajaro, or go more retro with bold Ottil, the perfect graphic style for outdoors. Whether it's a blend with nature, or a quirky contrast, mixing and matching is the aim of the game.
For Lucy, Ottil was a clear winner "our garden is surrounded by mature trees, so I wanted to complement the greenery with the green in the rug… When everything is matchy-matchy it can make the scheme feel flat, so it's worth mixing things up and being brave with pattern and colour to create interest and depth."
Terian's Kivi rug played to the appeal of all ages with our colour palettes providing a fun yet harmonious backdrop, whatever shade you choose, "I wanted to pick designs that not only appealed to the grown-ups but also were inspiring for the kids too… The great thing about Scion is that you can't really go wrong with colours as the palettes complement each other."
Top ideas for having fun with design outdoors
It's fair to say that getting outside and experimenting with colours and textures you love will always render great results. Following your instinct for design and working with your true style, you can create positive spaces from sunrise to sunset, something, which Terian agrees wholeheartedly, "If it makes YOU happy and feels good, then that's all that matters, regardless of how "out there" it might be."
Plus, there's always the opportunity for some very practical but useful outdoor enhancements, as Lucy suggests, "add USB rechargeable table lamps and solar festoons to make the space feel like an outdoor living room. We love our fire pit for when the sun disappears, but you want to keep the fun going!"