The Edit
Behind the Scenes: Garden of Eden Photoshoot
We caught up with our stylist Emma to give us all the behind the scenes gossip from our Garden Of Eden photoshoot - in the midsts of lockdown so everyone had lots of hair!
We shot on two locations across about 10 days in total, it's a massive team effort to get those perfect shots with stylists, decorators, a camera team and lifters, even our Designer Charlotte popped along for a couple of days for some special filming too! And don't forget the location pooch Harry who also joined in.
Here are some snippets on how it all comes together for our Scion Stylist Emma...
Hey Emma! What's your favourite part of being on shoot?
I love seeing the whole thing come together. It's super satisfying to see your idea come to life! The prop shopping is so fun too, finding those perfect pieces to bring a shot together and give our customers some inspiration!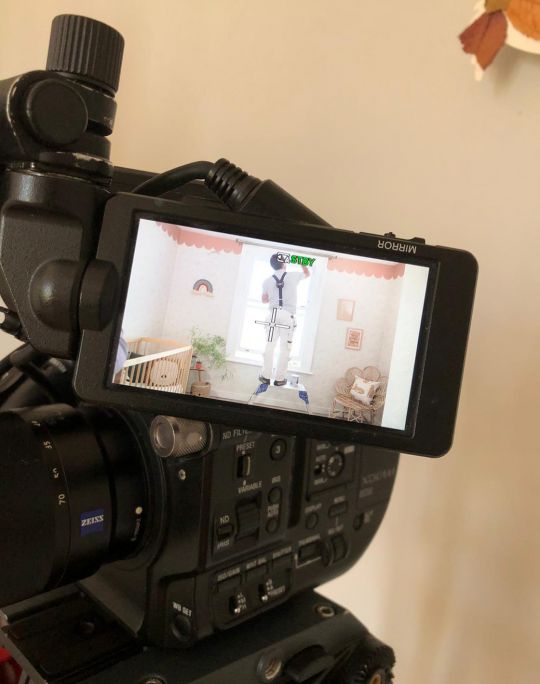 On set! / Our lovable location pooch, Harry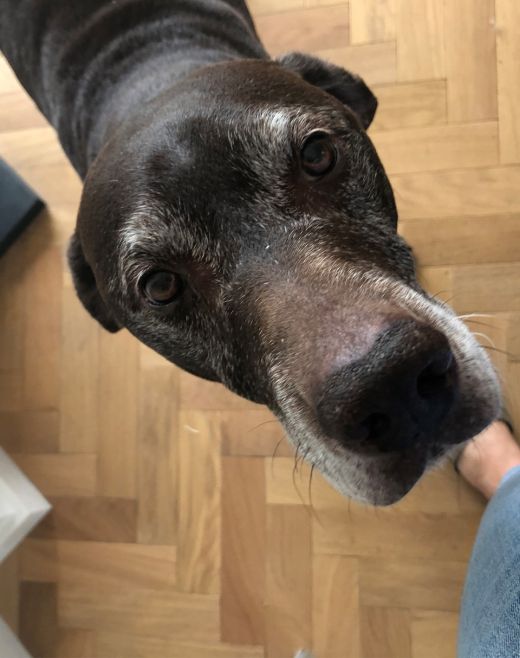 Where do you start with planning a shoot?
The designs play a pivotal part with where I go next. The general vibe of them helps me start to form a look. I'll moodboard a lot, using colour swatches, different textures and also images that inspire me. Pinterest is a great tool if you're not sure where to start - if you're looking for some design or room inspiration then check out our Pinterest account.
Do you have any 'go to' props that you would be lost without?
I love this gorgeous little glazed pot... It's a rich ochre colour, with a white glazed design. It's a super versatile shade that just works in any set!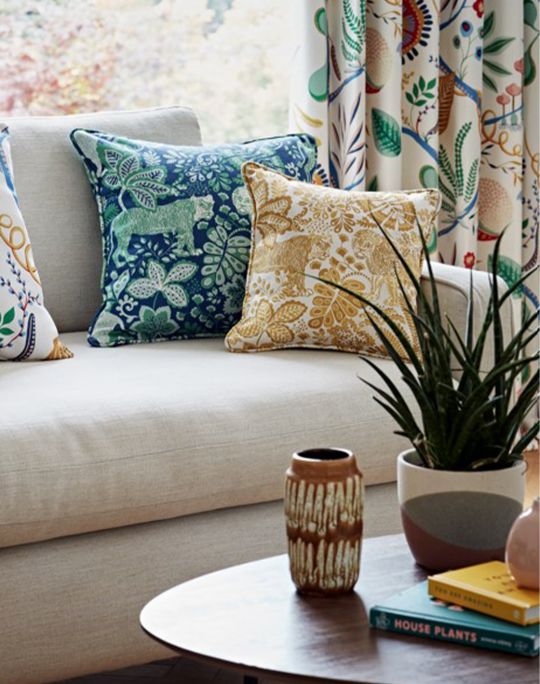 Emma's 'go-to' prop collection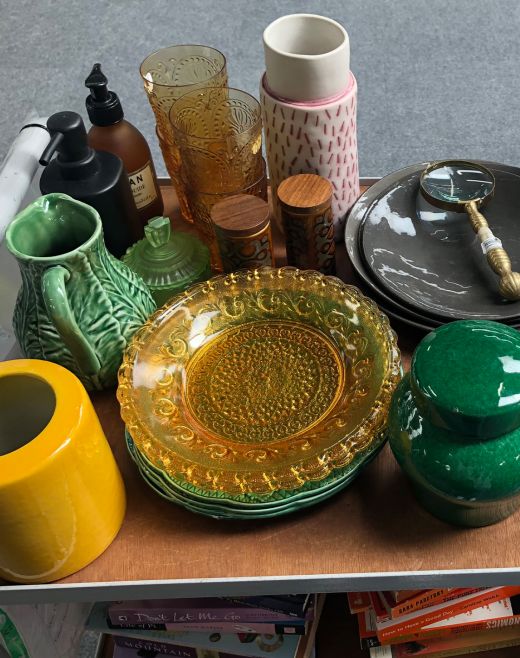 How did you get into a career in styling?
I did a degree in Theatre Design where I did a lot of set dressing and model making. I learnt so many valuable skills that were very useful for this job and was able to adapt!
What inspires you?
Colour! I love seeing how different everyone uses it and how there's no wrong or right answer. Architecture also is a great place to draw inspiration from!
Experiment with colour by creating moodboards using fabric samples, paint swatches and images cut out of your favourite interiors magazines. Get creative!
Now you've heard some of Emma's expert tips and advice, why not put your own skills to the test and give your home a Scion makeover?